2020 Ryder Cup Report - Whistling Straights – Wisconsin – USA
by Gary Evans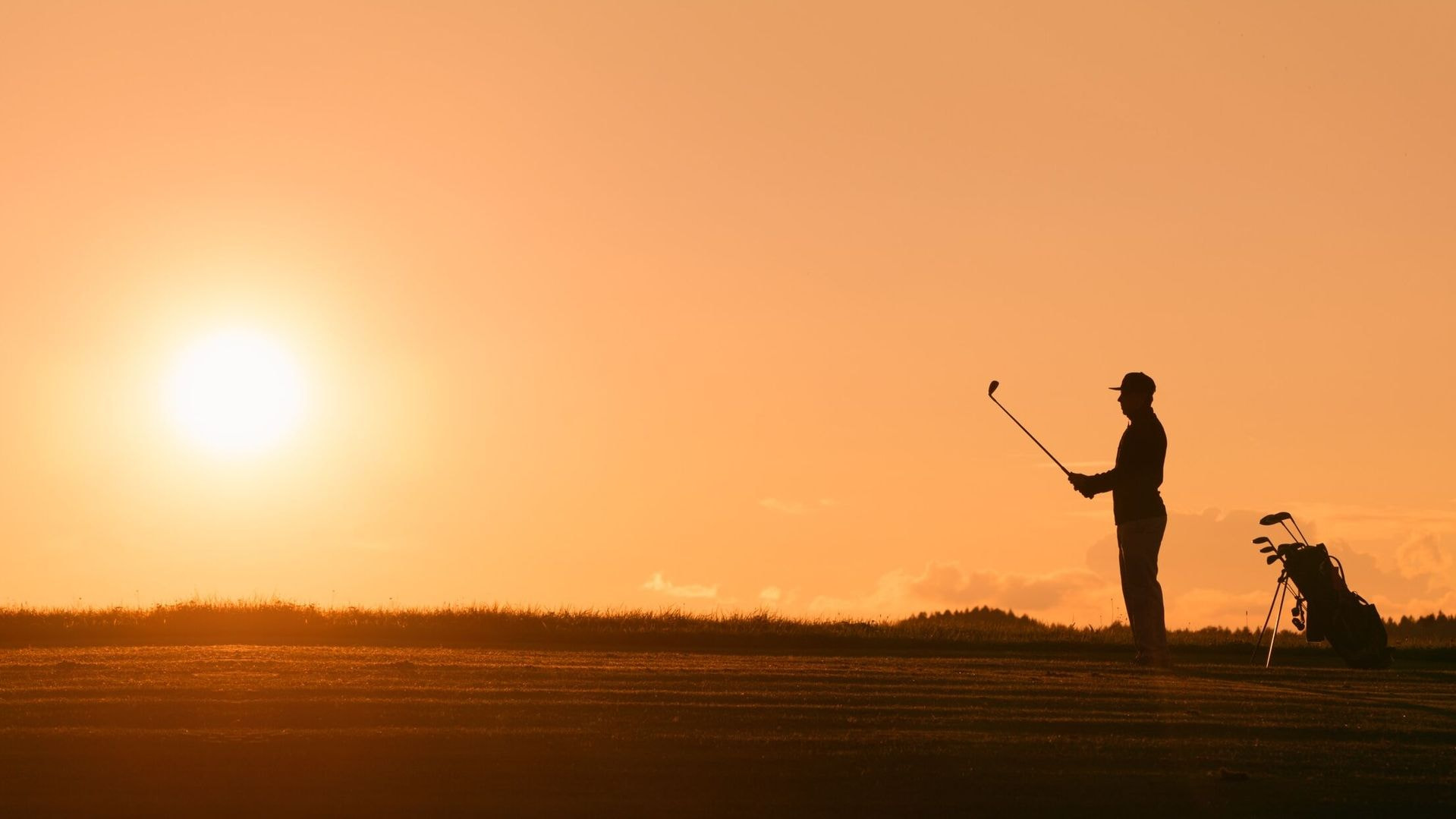 The Ryder Cup has become one of Sports great gladiatorial spectacles when played every couple of years (that is under normal circumstances) but the 43rd Edition of the matches didn't live up to its normal Sunday evening nerves and entertainment for European fans hoping to win against all the odds. Over the first two days the American Team led by Steve Stricker, imparted a level of scoring punishment on Team Europe that left them more than a miracle to pray for come Sunday's singles. I won't bore you with the specifics but it looked like this after 2 days of competition!
Friday morning Foursomes / USA 3 – Eur 1
Friday afternoon Fourballs / USA 3 – Eur 1
Saturday morning Foursomes / USA 3 – Eur 1
Saturday afternoon Fourballs / USA 2 – Eur 2
With an 11- 5 lead going into Sunday, it wasn't just hard, it was virtually impossible to see Team Europe (led by 3-time Major Championship winner, Padraig Harrington) recovering the golden Samuel Ryder Cup from the impending clutches of our American friends. Historically speaking, Team Europe has fared reasonably well in the Foursomes matches (seeing as we play more of this format as kids on this side of the pond than the Americans). Without doubt the fact that the American Team get to play a match similar to the Ryder Cup every other year has been helping them get better. The Presidents Cup (USA v Rest of the World) has given them a chance to figure pairings out and the Cantlay / Schauffele pairing in particular, seems to be one that we will see in future Ryder Cups. With a perfect 4 – 0 – 0 record now under their belts, it's going to take a while before their confidence and belief are broken. The Johnson / Morikawa pairing are another pairing to be wary of in future matches. Anyway… Sunday Singles / USA 8 – Eur 4.
The much-hyped discord inside Team USA's Locker room prior to the Ryder Cup sunk into the Lake Michigan along with the hopes of all European Fans of an "away win". The Koepka / DeChambeau relationship appears to have been sorted out for now although it would have been interesting to know how that came to fruition. Did Stricker take the boys aside and tell them to grow up? Did they just kiss and make up and become part of a new diverse world or did someone else intervene? I guess we will never know. What I do know is that Stricker's seriously impressive young Team imparted the largest winning margin over Europe ever, with a final score of USA 19 – 9 Europe.
I guess you only really needed to check out the Team stats before the event was run to decide how you would choose a winner?
Average World Ranking / Team USA – 9th - Team Europe 30th
Average Regular Season Wins / Team USA 1.42 - Team Europe 0.58
Average Putting Rankings (Strokes Gained) / Team USA 62nd - Team Europe 90th
Other reasons why Europe received a spanking include:
Team USA went on a scouting trip prior to the Ryder Cup where all but one player attended.
Team Europe did not have a scouting trip.
Team Europe doesn't play a bi-annual Ryder Cup style match anymore (since the Seve Trophy was cancelled) whereas the Americans have the Presidents Cup.
The only positives to take from Team Europe's performance…
Jon Rahm & Sergio Garcia foursomes pairing were unbeaten.
Sergio Garcia increased his points tally to W22 – L12 – H7 (25.5 points) which is a Ryder Cup Record.
Ian Poulter (The Postman) remains unbeaten in 7 Singles matches with (3/2 win over Tony Finau) but does he have one more Ryder Cup left in him?
The same question was asked of Lee Westwood as he considers the 2023 Ryder Cup as a player or a Captain? His response was that he needed a few months to consider his options but from what I know of Lee, he will want to play (as will Poulter).
What was interesting at the end of it all, was Rory McIlroy's tearful and emotional interview on Sky Sports where he revealed (amongst other things) how much love he had for his team mates, how much disappointment he had in himself after delivering only 1 point towards the team's total and how desperate he is to be on the team in 2023 in Italy. For man who once claimed that it wasn't a big ambition of his to make the Ryder Cup Team and going on to say that "it's an exhibition at the end of the day", he seems to have matured and changed his tune significantly. Let this little story be a powerful lesson to all those young kids that make a pile of money at an early age and think that they've arrived, they know it all and they need nothing else in life to care about. For me at least, it's fantastic to see a guy who can literally afford anything in life, brought to tears by that which he can't buy…success.
Overall, a heavy loss was always on the cards, especially without any European fans in attendance. One thing is for sure though, and that's the fact that the Americans now have a deep reserve of young and established players on their potential Team sheet and our European Team doesn't. There is a lot of work ahead for the Europeans, new talent needs to be embraced and exercised out in the biggest tournaments to achieve confidence, experience and to develop as human beings. If we are to make a match of it in Italy in 2023, let the work begin.
For now, I'm going to pour myself a nice large Old Tom Gin 1821 G&T and watch a replay of the 2012 Ryder Cup (The Miracle at Medinah) to make myself feel better. Ole Ole Ole Oleeeeee